Rights of Children, Youth and Women
Future-just policy solutions are essential to tackling the interconnected challenges of safeguarding human rights and security, ecological integrity and social equity to ensure a sustainable, fair and more inclusive future for all.
Peace & Disarmament
To achieve human and environmental security, we urgently need to re-direct military spending and build a sustainable culture of peace. The effects of war can be felt long after a conflict has ceased.
Climate & Energy
Despite noticeable climate change, 80% of our energy still comes from massively subsidised fossil fuels at the expense of future generations. With the right policy incentives, we can rapidly spread abundant renewable energies and achieve a 100% target.
Sustainable Ecosystems
We are consuming the foundations of our existence at a faster rate than the planet can replenish them. The sustainable use of natural resources and effective ecosystem management is critical to our shared future.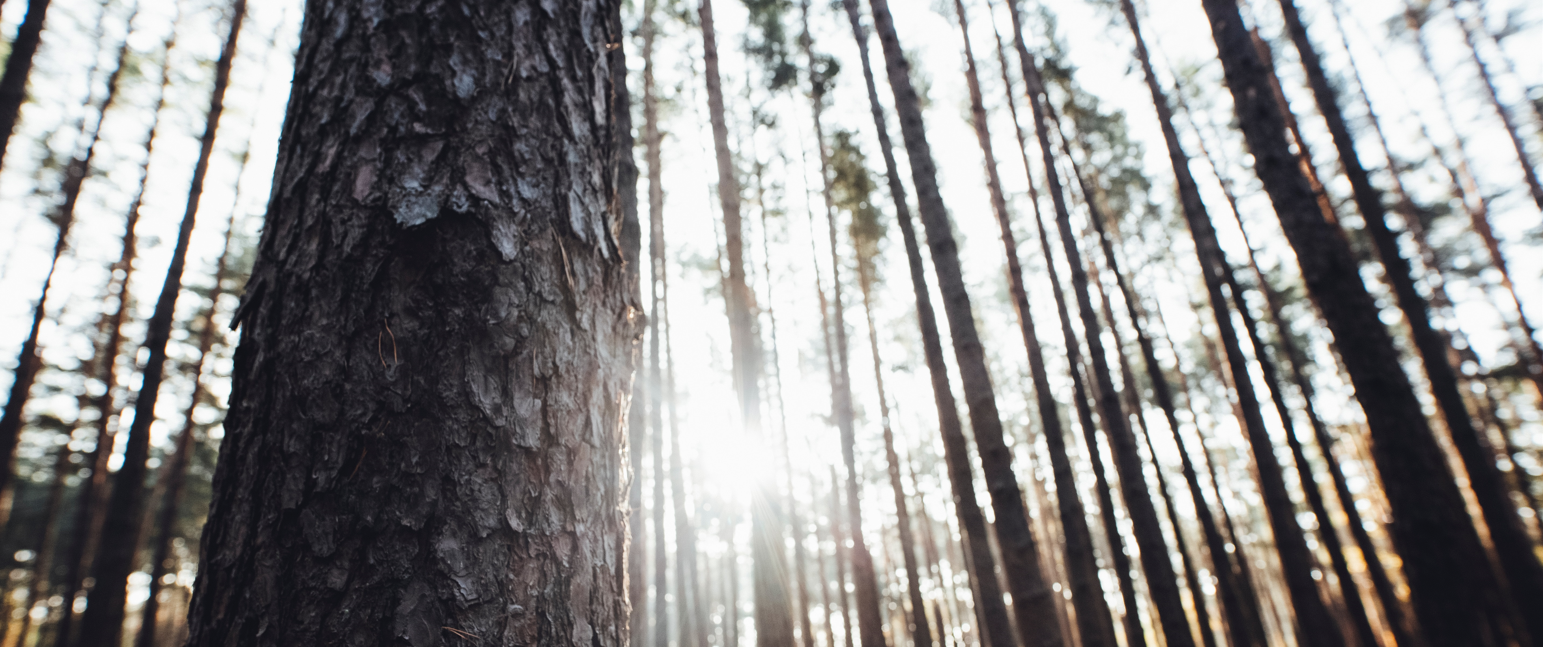 Featured Policy

The early 2000s in Wales marked a time of low economic activity, and of relatively high numbers of businesses in low value-added sectors and low numbers of businesses in the knowledge economy. To address these problems and more, the Welsh Youth Entrepreneurship Strategy (YES Strategy) of 2010 is developed through broad consultations with stakeholders and taking into account lessons learned from its precursor of 2004. The YES Strategy is based on the vision to develop and nurture self-sufficient, entrepreneurial young people in all communities across Wales. It is addressed to young people aged 5- to 25, is funded by the Welsh Government, and involves a wide range of local stakeholders, from youth organisations to businesses and schools or Higher Education Institutions. In terms of impact, the YES Strategy achieved a considerable change in young people's attitudes and their early-stage entrepreneurial activity. It achieved to raise the profile of graduate start-up companies surviving 3 years to above UK average (in 2014: 10.9 % Wales, 5% UK), it resulted in a 13% increase of young people of 16-18 years aware of self-employment as a career option (baseline of 75%, in 2015: 88%) and now 56% young people are considering being their own boss (an increase from 50%). In 2017, the promotion of youth entrepreneurship was embedded into Wales' broader Prosperity for All – Economic Action Plan 2017-2021, which, according to informants, did not hamper the delivery of youth entrepreneurship measures; on the contrary, measures seem to have been even increasing.
[/toggle]
Context
The Welsh economy has long faced challenges associated with the legacy of its traditional industrial heritage in coal and steel. In the early 2000s, the Welsh Government acknowledged relatively high numbers of businesses in low value-added sectors and low numbers of businesses in the knowledge economy, where there is greater potential for growth. The government identified the need to promote enterprise and nurture high-value businesses and jobs in all communities as key strategic goals and it established reducing the level of economic inactivity of young people as a priority. It is with this understanding that the first Youth Enterprise and Entrepreneurship Strategy and Action Plan was launched in 2004 to provide a structure and focus for entrepreneurship education in Wales. The strategy aimed to contribute to the goals of Wales: A Better Country – the strategic agenda of the then Welsh Assembly Government. It had been developed by the Welsh Development Agency as part of an extensive consultation process and mapping exercise during 2003. The Youth Entrepreneurship Strategy – Action Plan for Wales 2010-2015 (YES Strategy) is the successor of the 2004 strategy. Launched in November 2010, the updated strategy and action plan maintained the central commitment to create and develop links between entrepreneurship and education, and its scope to equip young people with entrepreneurial skills and attitudes. The YES Strategy of 2010 was developed following an extensive consultation process. The input of key stakeholders has been critical in shaping it and the government involved proactively and listened to youth.13 In 2015-6, the decision was made by the new Government to not revise the YES Strategy, but to include its principles into broader strategies, foremost the Welsh Prosperity for All: Economic Action Plan 2017-2021. Currently, the government is exploring the future landscape of youth entrepreneurship post-2020, including potential policy development and financial allocation. The UK's decision to leave the EU presents some challenges; Now as Brexit is going to take place, new ways to co-finance the policy arrangements are needed
Objectives
The YES Strategy aims to equip young people with entrepreneurial skills and attitudes to raise aspirations so they can fulfill their potential whatever choices they make in their future working life. Its goal is to develop and nurture self-sufficient, entrepreneurial young people in all communities across Wales, who will contribute positively to economic and social success.18 The priority area – Skills and Employability – of the Economic Action Plan 2017-202119 aims to encourage an entrepreneurial culture and establishes targets for the numbers of school, college, and university leavers starting companies.
Methods of Implementation
The YES Strategy focuses on young people and their entrepreneurial journey – raising their awareness, developing their entrepreneurial skills, sparking ideas, and providing practical information and support for those seeking to start a business. The 2010 Action Plan covers three delivery themes:
Engaging: Promoting the value of entrepreneurship to create

opportunities and develop youth

;
Empowering: Providing young people with entrepreneurial learning opportunities; and
Equipping: Supporting young people to create and grow businesses.
For each theme, a specific implementation timeline and 5-year targets were indicated.
According to the National Assembly for Wales, key activities of the YES Strategy – that build in many ways on its precursor – included, for instance, embedding entrepreneurship within education through the Careers and the World of Work Curriculum Framework (11-19), Learning Pathways (14-19) and the Welsh Baccalaureate; Traineeships; the 385 Dynamo Role Models; six Regional Entrepreneurship Hubs based within higher and further education settings; the additional £4.4 million for new youth entrepreneurship services; and the Big Ideas Wales campaign. The Big Ideas Wales campaign was certainly one of the highlights of YES Strategy. It engaged and enthused young people and partners harnessing all channels of communication, delivered targeted activities to stimulate interest, particularly to those who are unemployed and/or economically inactive, and encouraged business to engage with young people and academia. It provided a safe environment for young people to explore their ideas in the form of events, focused workshops, shadowing opportunities, enterprise zones, and virtual spaces. Furthermore, the YES Strategy provided better online guidance to Schools and further Education (FE) Institutions on entrepreneurship learning, upholding the ACRO model, () and focused to prepare young people to take the next steps towards starting a business by offering, for instance, paid, project-based work-experience with SMEs, a tailor-made freelancer course, appropriate business support services, and services with a focus on high potential start-ups, and by encouraging more peer-to-peer and mentoring relationships and building a Business Volunteer Framework.
Concerning monitoring and evaluation, the YES Strategy included the establishment of an Action Plan Panel, with representatives from key stakeholders in the economy, education, business, and civil society, tasked to agree on targets, monitor progress, and develop an evaluation framework. The Panel completed its work on the evaluation framework and evaluation was commissioned in 2014, which informed the Youth Entrepreneurship Programme 2016-18, supported by European Structural Funds.
Budget: The budget has been fairly stable over the last 10 years and currently stands at 2.4 Mio Pounds/y. The focus shifted to invest in enabling partners and less in delivery. YES is a cross-government ambition with actions supported by private, public, and third sector organizations. The Business Wales contract to deliver Big Ideas Wales saw the investment of £6.3 million over 5 years 2015-20, supported by the European Regional Development Fund.
Building on the YES Strategy, in October 2015 "Qualified for Life" was launched which outlines a fundamental review of curriculum and assessment arrangements in Wales from foundation to Key Stage 4.30 In 2017, the promotion of youth entrepreneurship was embedded into broader plans, foremost into the Prosperity for All – Economic Action Plan 2017-2021. The plan aims to join entrepreneurial and innovation capacity to deliver more start-ups, a vibrant SME sector, and innovation-driven enterprises and continues YES activities with schools, corporates, academia, finance, and entrepreneurs. The takes up of YES measures by broader plans did not hamper delivery, instead of measures to promote youth entrepreneurship have been even increasing.
Impact
By August 2015, the YES Strategy highlights of theme 1 "Engaging" included: Sessions on Big Ideas sites, Users of online tools to test entrepreneurial skills, Participants in schools, FE and HE involved in awareness-raising activities (target: 235,000 achieved: 253,820), Entrepreneurs supported to engage with young people. Theme 2 "Empowering" highlights: Young people in Schools and FE Institutions involved in entrepreneurial learning opportunities, Young people engaged in entrepreneurial activity as part of the curriculum, Young people involved in experiential learning activities in FE & HE. Theme 3 "Equipping" highlights Young people attending Big Ideas events, Young people receiving start-up support. In terms of impact, it achieved to raise the profile of graduate start-up companies surviving 3 years as % of UK population above UK average (in 2014: 10.9 % Wales, 5% UK), it raised the % graduate start-up companies as % of UK population above UK average (in 2014: 7.3 % Wales, 5% UK), it resulted in a 13% increase of young people aware of self-employment as a career option (baseline of 75%, in 2015: 16-18 years 88%) and 56% young people considering being their own boss (Increase from 50%). These changing attitudes, highlight the progress of YES. According to our research, the sequential delivery themes of YES have been proven to have an impact on student attitudes and skills, and ultimately, the number of business start-ups in Wales. YES has impacted over 55,000 young people aged between 16 – 25 each year within schools, colleges, universities, and outside of education. One of the biggest successes of YES Strategy was the curriculum reform where creative enterprising contributors are one of four central purposes. Since January 2016, YES measures have engaged over 250,000 young people; tracked interest from over 9,000 of them, and supported more than 2,000 young people towards starting their businesses.
Potential as a Transferable Model
Wales has achieved significant acclaim across Europe for its pioneering work in youth entrepreneurship. The YES Strategy has been recognised by the European Commission and admired by countries such as Portugal, Norway, Iceland, and Albania, in particular for the adoption of the ACRO model as a foundation for entrepreneurship education. With the European Training Foundation (ETF), Wales hosted a study visit with policy leads from Montenegro to share best practices, and exchanges existed also with Sweden, Iceland, and the UK. The YES Strategy underpinned the development of the UK's University Quality Assurance Agency guidance for enterprise and entrepreneurship (2012) and its review (2018), which informed the development of the EU's EntreCom framework on entrepreneurship of 2016. In the 2016 Eurydice report Entrepreneurship Education in Schools in Europe it was noted that Wales had one of the most consistent policy development strategies for both skills and start-ups.
Complementary Laws and Policies
The YES Strategy worked in partnership with a number of policies, including Economic Renewal: A new direction, 2010; National Youth Service Strategy, 2007; Reducing the proportion of young people not in education employment or training in Wales, 2008; Making the Most Of Learning, 2008; One Wales: a progressive agenda for the Government of Wales, 2007 and others. Its principles were taken up by the Prosperity for all – Economic Action Plan, 2017-2021, the Wellbeing of Future Generations Act of 201543 that encourages all public bodies in Wales to think about the long-term impact of their decisions, to work better with people, communities and each other, and to prevent persistent problems such as poverty, health inequalities, and climate change, and the Welsh Employability Plan of 2018.